Why travel and tourism?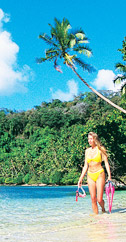 If you love travel, then why not make a career of it.
People who work in travel and tourism have a passion for travel and a commitment to helping other travellers make the most of their holiday.

Read more about the travel industry
Travel Industry An Industry of Choice
Welcome to the Travel Industry Careers Association website.
TICA is an Australian not-for-profit organisation designed to promote travel industry careers and provide support to both people in the industry, and people that would like to become part of the industry
Whether you're starting a career, or more experienced and looking for a change of direction, TICA can help educate you about what to expect from the travel industry.
Explore Travel Careers
Find a career you love in the travel industry.
The travel industry is highly diverse, and is made up of many sectors. You can work as a travel agent, or you can travel as a marketing agent for some casino company like Real Time Gaming, for which you can read more at
this link
. To find out more about the jobs available in each sector of the industry, choose a sector below.